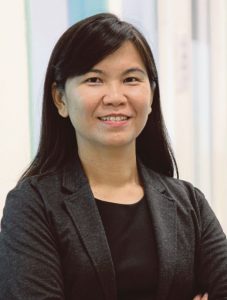 Assoc Prof Dr Yeong Siew Wei
Deputy Vice-Chancellor
Student Affairs and Alumni
While discipline-specific knowledge and skills are important, it is also important for university students to acquire a set of complementary skills. As the term implies, these are skills, which complement the core competency in your discipline areas.
Students who demonstrate good complementary skills are more successful in their careers and are more satisfied with their jobs. They possess the competitive edge to stand out among others, whether to be landed on their dream job, to be promoted faster to a higher position or to have the edge to be a successful entrepreneur. Just look at the list of successful persons, match them to the skills, which make them stand out, and you will see the importance of having complementary skills to be successful.
In an article on the Forbes (18 Feb 2016), Richard Branson mentioned that, "Communication is the most important skill any leader can possess. Today, if you want to succeed as an entrepreneur, you also have to be a storyteller. It is not enough to create a great product; you also have to work out how to let people know about it."
In the same article, Warren Buffet stressed that the ability to communicate is a very valuable skill that has changed his life.
If you think communication skills are just about being able to speak out and talk better, you are only half right. Communication skills also include the ability to connect with people to what you want to say, to have them listen to you and to influence others on a good cause.
Communication skills are just one of the many complementary skills you need to develop during your university time to prepare yourself for the job market, or to start a business and be an entrepreneur. The few essential complementary skills which employers are looking for also includes:
Communicate well
Write well
Able to present well
Possess leadership skills
Able to work in a team
Able to think creatively and critically
Good problem-solving skills
Able to use information and digital technology well
….. and so on.
As you can see, the list is not exhaustive. But as you move on in your career or business, you will need other skills, which will be a topic for another day.
Bear in mind that classroom activities are just a stepping-stone to a good employment, a successful start-up business, or even to further studies. As a university student, you are able to think differently when everyone else is thinking the same. Take up this opportunity to learn these skills from experts.